ATLAS SEED AT A GLANCE
Atlas Seed breeds and produces agronomically oriented day-neutral & fast finishing photoperiod cannabis and hemp varieties for the global production market, focusing primarily on highest yields, mold resistance, and potency. Cannabis Bred for Agriculture.
Atlas Seed was founded by seasoned winegrape, vegetable, and cannabis farmers in Sonoma County, California that were searching for genetics that didn't yet exist: uniform, stable, & vigorous hybrids that would fit into their existing, time tested agricultural model.
Atlas Seed has served as one of our closest ongoing clients and we have been honored to provide them with many projects across web design, sales strategy development, digital growth strategy, SEO, and print material creation. Having helped build out their content since 2019, we have seen immense growth in our partnership together and seen this seed sprout both for their company and their industry reception of the brand.

Site Design
Bringing Atlas Seed to WordPress for their site build, we brought to life a story across many informational pages and blog pages using stunning visuals from their photography team to showcase their products and service in their market space. Initially, we utilized many of the informational pages we designed as printable handouts for conferences and brought this to individual landing pages, using the text from these pages as rich SEO focused text. At the bottom of each page, we utilized gated PDFs to gather customer information for retargeting campaigns to capture interested prospective clients seeking information about this unique method of growing cannabis and hemp.
As cannabis focused websites tend to lead to some grey areas of the internet, we were prohibited from offering any sales information on the site. In addition, we had to create an Age Gateway to ensure viewers of the site were 21 or older. As the site became heavier and heavier with more high resolution photos, videos and content, we moved them from Bluehost to a more advanced hosting environment on WPMU Dev, offering image compression, optimized usage of code loading, and a CDN.
In addition, we worked closely with the #1 rated SEO company in cannabis, Nison Co, to share strategies to bring them from 300 clicks and 1600 impressions at the start of our work together to 4000 clicks and 271K impressions in a year's span.
Throughout this process, we were able to help develop a greater understanding of best practices from an SEO perspective to optimizing a site, creating a strong internal and external structure for audience discovery, mastering directories and keywords to drive traffic, and creating a slow to best capture audience attention at every turn in our journey.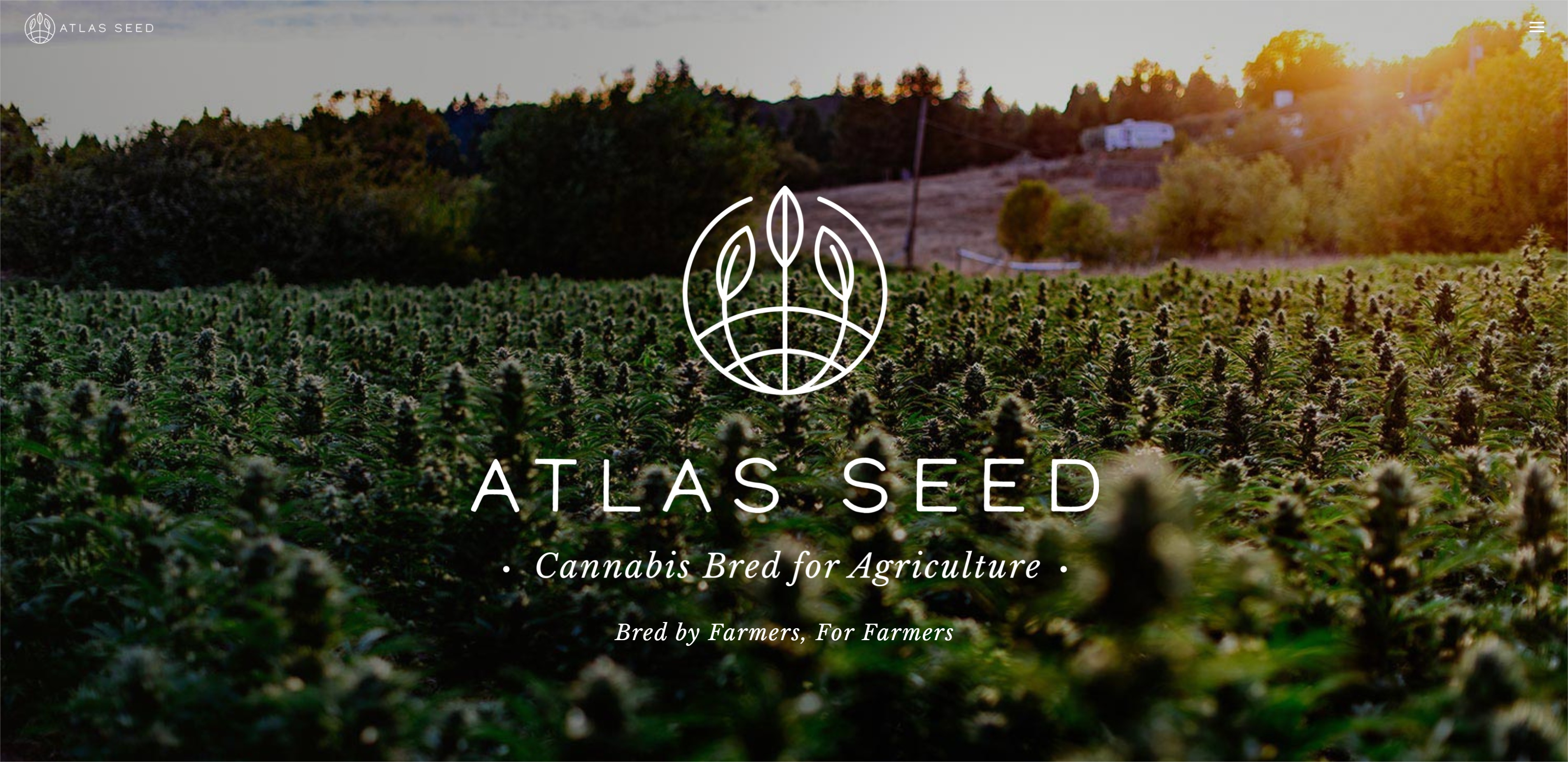 Print Materials
Throughout all of our time together, Atlas has actively sought ways to encourage their audience to engage with their brand and provide them with knowledge in the regards to growing in the field, whether it was for their genetics or not. Growing autoflowering plants compared to typical genetics required a certain level of finesse. With each whitepaper we developed together, there came a point in time where all of these individual educaitonal sheets would be better served as a booklet. Within 2021, we took all of our educational materials and made two booklets to share with their captive audience and made the Atlas Seed Company Guide and the Herm Hunt Guide. Please read through each of these to get a glimpse into the world of Atlas Seed's genetics of Cannabis Bred for Agriculture – Bred by Farmers, For Farmers.
Atlas Seed Company Guide 2021
Atlas Seed Herm Guide 2021
A WORLD OF OPPORTUNITY AWAITS © CONQUERED HEIGHTS MARKETING SOLUTIONS, LLC. All Rights Reserved.