BRINGING BUSINESSES
TO NEW HEIGHTS
MARKETING, DESIGN & STRATEGY DEVELOPMENT

SOAR INTO TOMORROW
We constantly seek growth within ourselves and for those around us. Never ceasing, always pursuing the next challenge or opportunity. We're here to make a difference in the lives of everyone we touch, and we want our clients to be able to reach those goals as well. We want to help bring your vision from the ground up or to whole new heights, remaining fearless and ambitious.
Are You Ready to Make a Difference in your Marketing & Bring Your Company to the Next Level?

BRANDING &
VISUAL DESIGN
Develop your brand from the bottom up or have us create visually captivating design materials of any kind.

WEB DESIGN & DEVELOPMENT
Build out your brand's presence online with a custom designed site, built to give your brand the tools to grow.
BEYOND GRATEFUL FOR OUR CLIENTS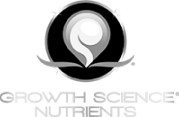 A WORLD OF OPPORTUNITY AWAITS © CONQUERED HEIGHTS MARKETING SOLUTIONS, LLC. All Rights Reserved.